Notably speed up static content: lightning-fast page loading is no longer a novelty
Content Acceleration of CDNetworks is a solution that helps speed up the delivery of your content. It is focused on accelerating static content, such as text, images, background music and webpages. The static content is cached in CDNetworks' CDN edge PoPs after being fetched from your origin, enabling a nearby content delivery.
CDNetworks owns over 2,800 CDN edge PoPs in over 70 countries and regions. With the rich PoP resources and advanced technologies, your content is always delivered to end users via the optimal edge PoPs of CDNetworks platform. This effectively offloads your origins, speeds up content delivery, enhances website performance, and therefore improves user experience and business income.
Abundant PoP Resources
As a world leader in cloud distribution and edge computing, CDNetworks serves customers in over 70 countries and regions. It has 200,000+ globally deployed servers, 2,800+ global CDN PoPs, 400+ global edge computing PoPs in over 70+ countries and regions, as well as a total storage up to 500 PB, and 100+ overseas ISP partners.
Fast & Reliable Content Delivery
Apart from rich network resources, CDNetworks collects real-time network data to determine the optimal route between customer origins and CDN PoPs. As a result, both static and dynamic content are distributed to end users in an efficient and reliable manner.
Flexible Content Management
In addition to general cache management strategies such as prefetching, purging and customized caching, CDNetworks also supports image processing. It is a one-stop image processing solution that covers format conversion, cropping, resizing, rotating, watermarking, etc. You can also enforce the caching of specified content and adjust the caching priority as you need.
Comprehensive Security Protection
With features such as anti-hotlinking, anti-hijacking, anti-tampering and HTTPDNS, CDNetworks content delivery network not only speeds up your content distribution, but also secures the content during transmission.
Visualized Console
CDNetworks provides a visualized console, where you can self-configure your domains, gain full insights into your usage data, manage your certificates, download the logs and so on.
How It Works
Content Acceleration mainly accelerates the transmission speed of the middle mile. When data is requested by end users for the first time, CDNetworks will fetch the data from your origin and then deliver it to your users via the optimal PoP decided by the Global Balancing System. Meanwhile, CDNetworks will cache static content in the edge PoPs. If being requested, the cached content will be delivered to your users via the edge PoP, offloading your origin and accelerating data transmission. The architecture is as follows: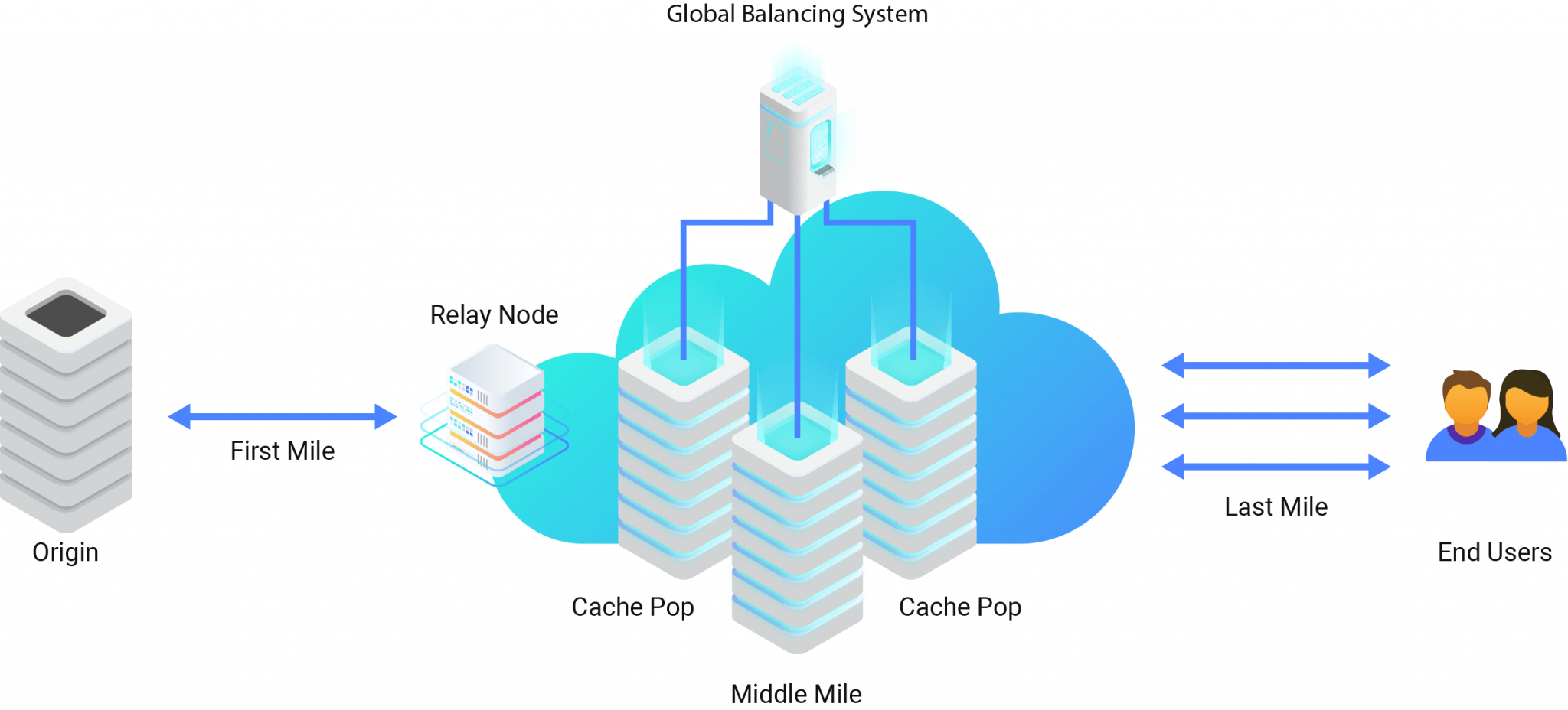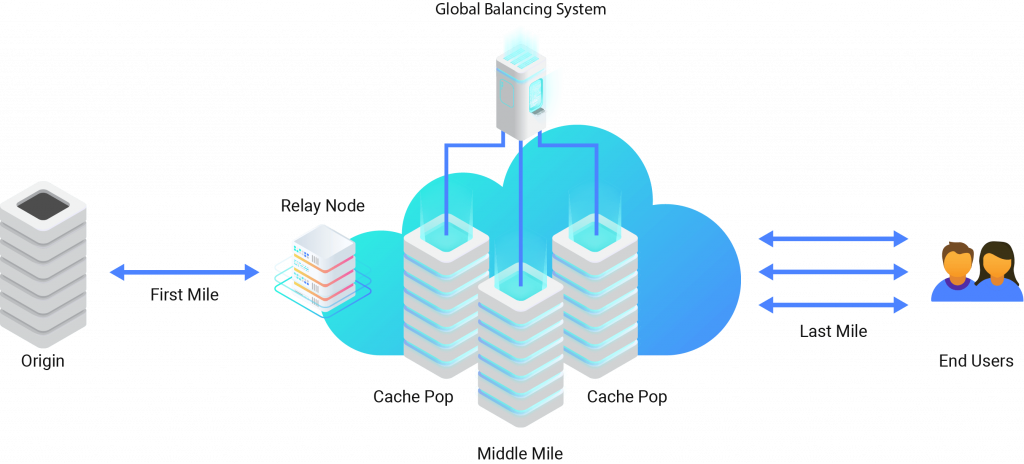 Frequently Asked Questions