Content Acceleration
Enhanced speed, performance and availability for your users
Content Acceleration ensures the fast delivery of web content to your end users anywhere in the world.
Content Acceleration allows you to efficiently and cost-effectively deliver content to users across the globe.  By delivering content through the most efficient path using our globally deployed, high-capacity content acceleration platform, we ensure rapid response times are not compromised during times of high congestion or dramatic spikes of traffic.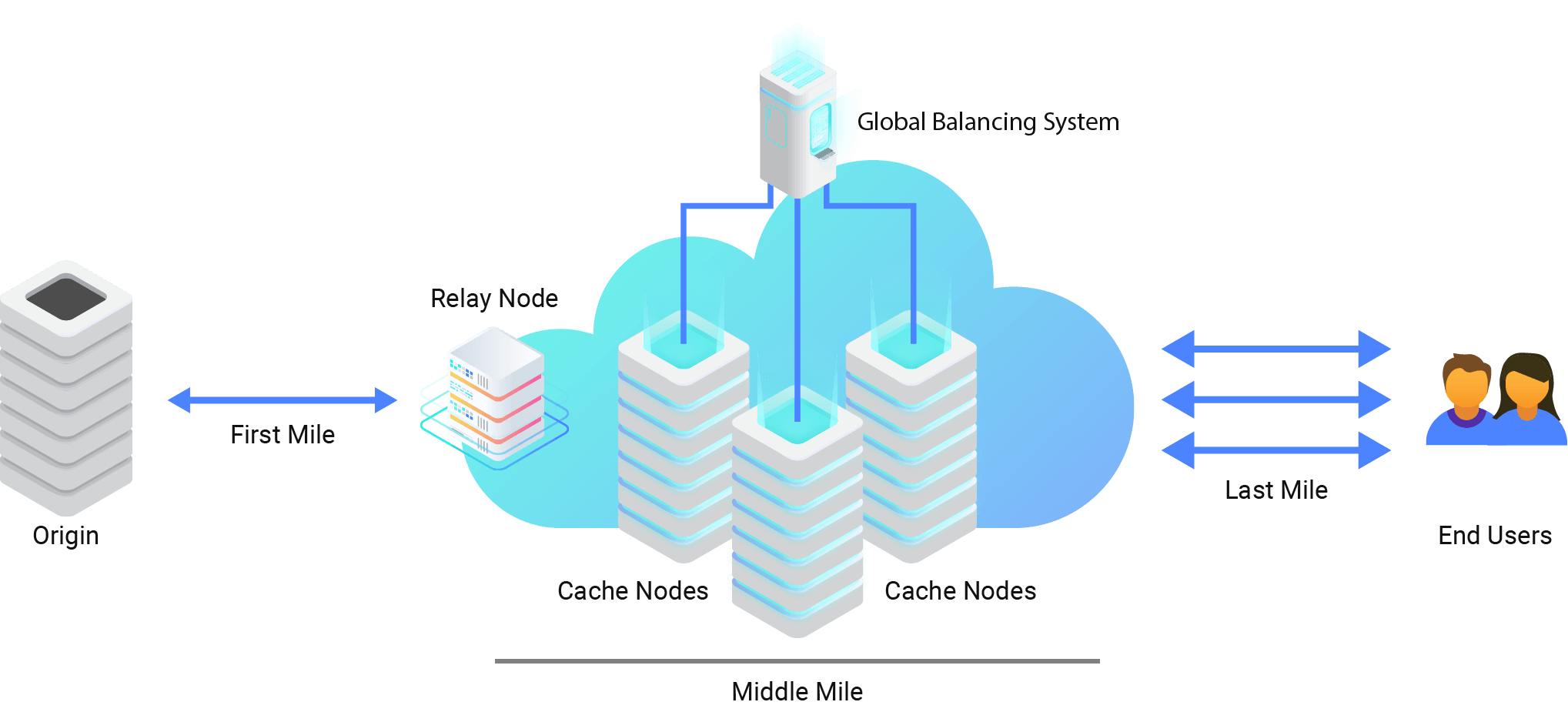 Content Acceleration Resources
Read more about Web Performance at our blog
Quickly & reliably serves cacheable content
Supports various file types including JPGs, GIFs, CSS, MP3 and other static content
High cache hit ratio – offload's traffic of origin
Transmission Optimization
Smart Scheduling and Load Balancing
Smart scheduling the user requests to the proximate node, and ensures the accessed service node is with the optimum performance by load balancing.
Transmission Protocol Optimization
Improve the transmission speed to 30%-130% faster than standard TCP protocol
Smart Routing
Support your website provide fastest and most reliable service.
Content Management and Access Control
Regional Content Adaption
Shows differentiated content for users by intelligently identifying the user identities
Geo-Blocking
Prevents access to domains from unwanted visitors
Customized Access Control Rules
Configure access control by IP address, country/region, HTTP headers, time stamp
3rd Party Content Optimization
Delays the loading/execution of third party scripts and allows the rest of the page to load, ensuring fast page load time
Origin Offload
SSL Offload
Acts as an efficient front-end processor to manage SSL connections and requests
Origin Connection Load Reduction
Aggregates connections through CDNetworks' Origin Connection POPs
Origin Load Balancer
Prioritize requests and configure corresponding back-to-origin rules
Quick Implementation of New Protocol
HTTP2 Support
Easily enjoy HTTP2.0 advantage by using our platform
HTTPS
Ensures encrypted content is delivered quickly and reliably
Value-Added Feature
Hot Linking Prevention
Prevent malicious linking and illegal stealing of content
Real-Time Monitoring
Receive mail alert once exception is detected - guaranteed stable service quality
Real-Time Detailed Analysis
Advanced Data Analysis
We offer real-time graphical and statistical reports for your analysis
Log Support
Raw log reporting is sent to a customer-designated server to allow for detailed analysis
Our Global Network
No matter what industry you're in, we provide you with a tailored CDN solution to ensure efficient web performance for your global audience.
Trusted by global leading companies across key industries