E-Connect
An integrated SD-WAN solution, provide fast, flexible and cost-saving dedicated line services for enterprises
E-Connect
기업을 위한 빠르고 유연하며 비용을 절감하는 전용 회선 서비스 제공
E-コネクト
エンタープライズ向けの高速性・柔軟性・安全性・コストパフォーマンスに優れたSD-WAN
E-Connect is an integrated SD-WAN solution, which provides a flexible, efficient, stable and full-mesh dedicated line service to enable fast delivery in enterprise-level connections.
It provides a one-stop, efficient solution to handle the mutual access and interconnections between enterprises and cloud platforms, data centers, and branch offices. With global dynamic accelerated network and leading transmission acceleration technology, the efficiency of cross-region/border transmission and access is greatly enhanced.
Rich Resources, Quality Assurance
CDNetworks possess a resource network of 1500+ global PoPs, and cooperates with mainstream cloud platforms, IDC and data centers, such as AWS, Microsoft Azure, Google Cloud, Alibaba Cloud, Tencent Cloud and Wangsu Cloud.
Network Optimization, Ultimate Experience
E-Connect implements the AI intelligent routing mechanism to achieve a service consistent availability of 99.95%.
Centralized Management, Unified Delivery
Via the E-Connect management portal, key information such as data usage and site performance can be clearly monitored, and network configuration can be modified with a single click.
Security Protection, Business Guarantee
With IPsec being used during the whole transmission process, E-Connect greatly improves the security level of the entire enterprise network.
エンタープライズのニーズに応じるワンストップネットワークソリューション
E-コネクトは、全世界に分散配置されたCDNetworksの自社PoP(配信拠点)で構成されたフルメッシュ型ネットワークによる、高速でセキュリティ強度の高いSD-WANサービスです。支社・クラウドサービス・データセンターなど、拠点間のセキュアな相互接続を一元管理するワンストップソリューションとして、企業のネットワーク運用効率化をサポートします。また、グローバルに展開するE-コネクトのプラットフォームと最先端の高速化技術は、地域・国境を越えたデータ転送やアクセス効率を大幅に向上させ、トラフィック分散や最適経路選択によりインフラコストを抑制します。
豊富なリソースと品質保証
グローバルに自社PoPを分散配置し、豊富なキャパシティを有するE-コネクトのプラットフォームは、主要なクラウドプラットフォーム、IDC/データセンターなどと連携しており、効率的な運用を実現します
ネットワーク最適化、究極のエクスペリエンス
独自のルート最適化メカニズムを実装しており、99.95%のサービス可用性を提供します
Webポータルで一元管理
Webポータルを介して、一元管理されたトラフィックを可視化し、よりコストパフォーマンスの高い方法を選択しながら、リソースの効率的な運用を実現できます。
セキュリティ保護とビジネス保証
転送プロセスにおいてIPsecを使用することで企業ネットワークのセキュリティ強度を大幅に向上させ、さらに日本-中国間やその他主要国間は専用線(オプション)も用意しています
E-Connect는 유연하고 효율적이며 안정적인 풀메쉬 전용 회선 서비스를 제공하는 통합 SD-WAN 솔루션으로 빠른 엔터프라이즈 커넥션이 가능합니다. 기업과 클라우드 플랫폼, 데이터 센터 및 지사 간의 상호 액세스 및 상호 연결을 처리할 수 있는 효율적인 원스톱 솔루션을 제공합니다. 글로벌 다이나믹 가속 네트워크와 전송 가속 기술을 통해 지역/국경 간 전송 및 액세스 효율이 크게 향상되었습니다.
리치 리소스, 품질 보증
씨디네트웍스는 1500개 이상의 글로벌 PoP을 보요하고 있으며, AWS, 마이크로소프트 Azure, 구글 Cloud, 알리바바 Cloud, 텐센트 Cloud 및 Wangsu Cloud와 같은 주요 클라우드 플랫폼, IDC 및 데이터센터와 협력합니다.
네트워크 최적화, 최고의 경험
E-Connect는 AI 인텔리전트 라우팅 메커니즘을 구현하여 99.95%의 서비스 가용성을 달성합니다.
중앙 집중식 관리, 통합 제공
E-Connect 관리 포털을 통해 데이터 사용량 및 사이트 성능 등의 주요 정보를 명확하게 모니터링할 수 있으며, 클릭 한 번으로 네트워크 구성을 수정할 수 있습니다.
보안 보호, 비즈니스 보증
전체 전송 프로세스 중 IPsec이 사용되면서 E-Connect는 기업 네트워크의 보안 수준을 크게 향상시킵니다.
Protocol Optimization
Amend the slow data transmission of traditional TCP/UDP protocols, enhancing the efficiency of data transmission.
Routing Failover
Guarantee the reliability and high efficiency of data transmission.
Site Availability Guarantee
Ensure the long-term stability and availability of services.
CPE Access Control
Effectively prevent illegitimate CPE from accessing the system.
Intelligent Routing
Select the optimal route, and switch to other available routes when malfunctions occur.
Critical Business Guarantee
Avoid quality issues caused by bandwidth preemption.
Tunnel Encryption
Achieve rigorous security protection during data transmission.
ACL Control
Proactively identify and avoid malicious packets to protect site security.
プロトコル最適化
独自のTCP/UDPベースのプライベート高速転送プロトコルで遅延を改善して接続効率を向上
フェイルオーバールーティング
プライマリ(稼働中)PoPの障害時には、スタンバイPoPへ自動的に引継ぎし、データ転送中の信頼性と高い効率性を保証
拠点の可用性保証
拠点にデュアルCPEを実装し、プライマリCPEの障害時は、ホットスタンバイのCPEへ自動的に引き継ぎ、サービスの長期的な安定性と可用性を保証
CPEアクセスコントロール
不正なCPE(拠点ごとに設置する通信端末)によるシステムへのアクセスを効果的に防止
ルート最適化
独自開発のルート最適化メカニズムを実装し、最適なルート選択と障害時の利用可能なルートへの自動切り替えを実行
ビジネスクリティカルな品質保証
QoS(サービス品質)ポリシーにより、優先度の高いサービスの品質を保証、帯域幅の奪い合いによって引き起こされる品質問題を回避
トネリングと暗号化
データ転送中の厳重なセキュリティを実現、IPsec/AES256/IKEV2/PKIなどの暗号化方式に対応
ACL(アクセスコントロールリスト)コントロール
悪意のあるパケットを動的にに識別/回避して拠点のセキュリティを保護
프로토콜 최적화
기존 TCP/UDP 프로토콜의 느린 데이터 전송 속도 수정, 데이터 전송 효율성 향상
CPE 액세스 제어
불법 CPE가 시스템에 접근하는 것을 효과적으로 방지
인텔리전트 라우팅
최적의 경로를 선택하고, 오작동 발생 시 사용 가능한 다른 경로로의 전환
중요한 비즈니스 보장
대역폭 선점으로 인해 발생하는 품질 문제 방지
ACL 제어
사이트 보안을 보호하기 위한 악성 패킷을 사전에 식별 및 방지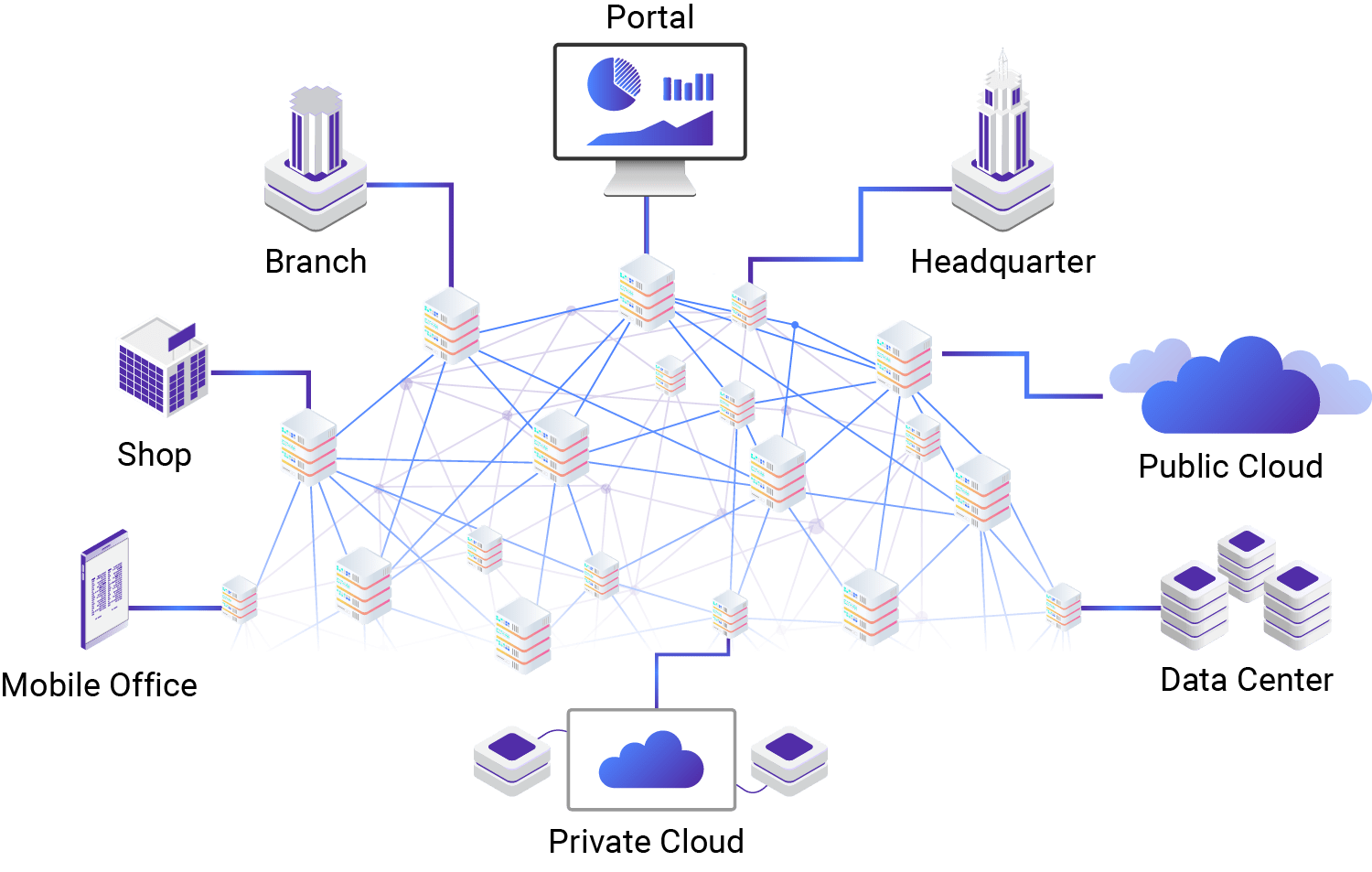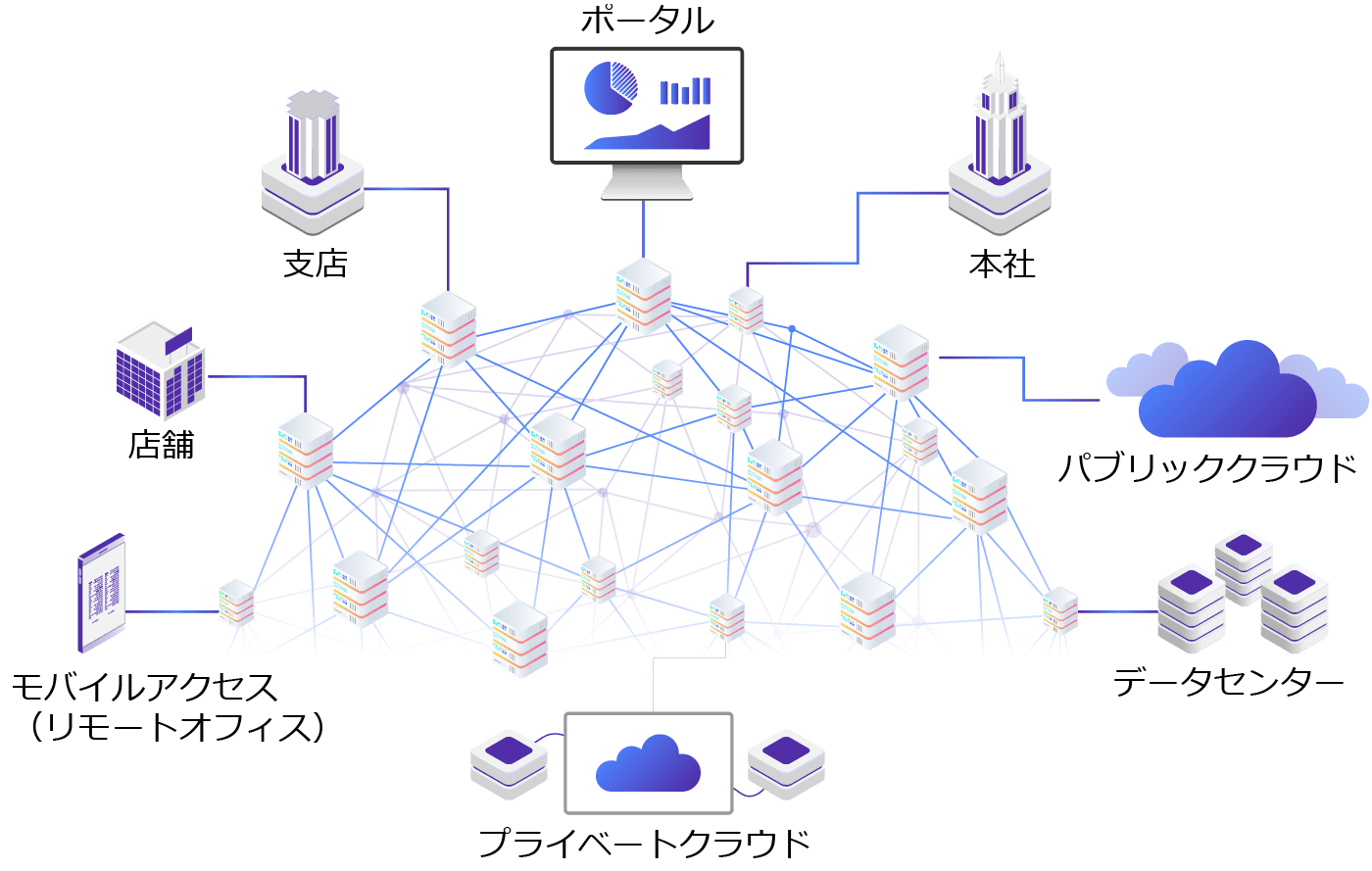 Our Global Network
No matter what industry you're in, we provide you with a tailored CDN solution to ensure efficient web performance for your global audience.
Trusted by global leading companies across key industries
CDNetworks is a leading Global Content Delivery Network. We provide innovative and custom-tailored solutions to businesses across key industries.