Optimized web/application performance for an enhanced customer experience
With the development of advanced technologies like 5G, AI, and cloud computing, banks and financial institutions are migrating operations from traditional offline banking to online e-banking to better serve customers. Operations such as online transactions, online payment, and real-time stock trading involve high numbers of data requests that must be handled concurrently in real-time. The nature of these sensitive transactions demands extremely high network security and data transmission quality to deliver a reliable, secure, and acceptable customer experience.
Due to the sensitive nature of their operations, it is absolutely imperative for banks and financial institutions to mitigate cyber threats and keep sensitive information and money safe from hackers. Some of the biggest threats to a bank's cybersecurity are information theft, account hijacking, spoofing, and Remote Code Execution (RCE). Because customer experience drives loyalty, online financial services must also be concerned with unresponsive website access and high user churn. CDNetworks provides an all-in-one solution that combines the benefits of security and acceleration to protect data transmissions and accelerate content delivery. This two-fold solution enhances web/application performance, improves end user experience, and increases business revenue and brand loyalty.
Secure online transactions against attacks & data breaches
Over the past several years, cybercriminals delivered a wave of highly coordinated cyberattacks that were far more advanced than ever seen previously. CDNetworks bundles state-of-the-art security services and DDoS protection services with its CDN service to protect your website against remote file injection and SQL injection attacks, vulnerability intrusion, and DDoS attacks. Business continuity is protected by the CDNetworks Application Shield, which provides security at the network and application layers with 24/7 monitoring and customer portal visibility.
Minimize latency for financial online transaction
Financial online transactions have stringent demands on network availability and real-time interaction. Even minimal amounts of network jitter, lag, or downtime can have catastrophic results for online businesses. To avoid such situations, CDNetworks adopts advanced application-acceleration technologies to optimize the Internet "middle mile," reducing Internet latency significantly over long distances. With CDNetworks' banking and finance solution, your end-users will enjoy prompt and secure online transactions without delay.
Deliver dynamic content seamlessly at the edge
Online financial businesses require real-time responses and massive data load-bearing capacities for credit-card payment centers, stock exchange centers, insurance online promotions, and similar operations. With abundant PoP resources and features such as Websocket, protocol stack optimization, regional content adaption, and Smart Routing, CDNetworks empowers your financial data to run seamlessly at the edge while speeding up delivery of dynamic content.
PCI 認証
CDNetworks is certified with The Payment Card Industry Data Security Standard (PCI DSS). This means CDNetworks complies with the technical requirements of PCI standards regarding system-level and application-level policies, including log data centralization, monitoring, and reporting for security and audit purposes. As a result, your financial sites will not only benefit from faster transactions, but will be provided the highest levels of compliance with current security standards.
Explore Our Solutions for Banking & Finance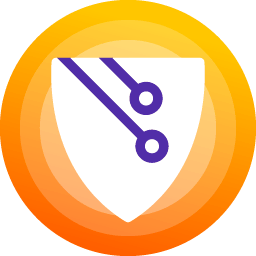 Cloud-based web service protection solution that integrates WAF, DDoS protection and CDN