High-speed Data Transmission
Boost performance for your IP-based enterprise applications
High-speed Data Transmission (HDT) is an application acceleration service that allows enterprises to deliver IP applications to global users quickly, securely, and reliably, without requiring dedicated IT infrastructures.
By leveraging CDNetworks technologies and globally distributed PoP resources, HDT can accelerate TCP and UDP data transfers between multiple locations worldwide at speeds up to 100x faster than standard methods and achieve 99.9% availability, without incurring the real-time latency, packet loss, and inefficiencies of the public Internet.
Supports Most IP-based Enterprise Applications
HDT accelerates application data at Layer 4 using a proprietary protocol between the edge and shield without changing the TCP/UDP payload during acceleration. In this way, HDT supports nearly all TCP/UDP-based applications.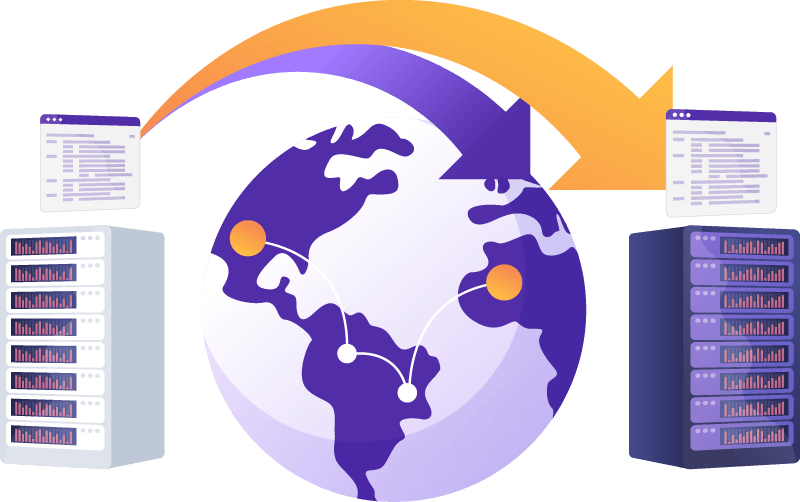 卓越したアクセラレーション性能
Backed by a broad footprint of infrastructure and advanced techniques, HDT offers superior acceleration performance with high efficiency.
中国への配信にも随一の優位性
Leveraging the mainland of China and near China PoPs, HDT allows you to reach customers in China's mainland with or without an Internet Content Provider (ICP) certification. In addition, HDT Virtual Private Line delivers an exceptional user experience for applications running businesses in China's mainland, but which do not meet ICP requirements.
HDT covers the most significant areas on the planet, and continues to expand its global network reach to accommodate customer needs.
北アメリカ
EMEA
Asia & Oceania
中国
北アメリカ
Brazil, Sao Paulo
Brazil, Rio De Janeiro
Canada, Toronto
Canada, Montreal
Chile, Santiago
United States, Dallas
United States, Ashburn
United States, Los Angeles
United States, Miami
United States, New York
United States, Chicago
United States, San Jose
United States, Atlanta
United States, Seattle
United States, Denver
EMEA
Asia & Oceania
中国
しくみ
HDT works by establishing a highway (or HDT "tunnel") between the end user and the origin with the PoP resources of the HDT platform. The HDT software monitors network conditions constantly and adjusts the HDT tunnel accordingly by applying fast access and smart route techniques to optimize data transfers.
Through this tunnel, HDT applies protocol optimization, and multi-path transfer techniques to improve data transmissions and application performance.

What does our CTO say about HDT?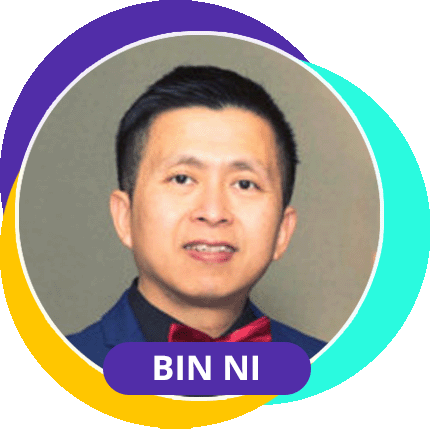 "HDT has been trusted by many customers to combat the uncertainty of the internet with fast and reliable service for users around the globe. I'm confident that its superior performance will bring application acceleration to the next level in the industry."
Bin Ni, CTO of CDNetworks
業界
課題
データ/ファイルの種類
ファイルサイズ
半導体製造
膨大な数の大容量ICデザインファイルを、デザインと生産の納期に合わせて短期間で海外に転送したい。
ネットリストおよびフロアプランニング(CAD)
10-100+GB
バイオテクノロジー/
ライフサイエンス
大規模なゲノム配列データセットを、多くのグローバルプロジェクト参加者間で交換し、処理とアーカイブ化を行いたい。
ゲノムデータセット
100+ GB/set
エンタープライズ・
クラウド
ビジネスクリティカルなアプリケーションのファイルやデータをグローバルチーム間で、様々なデバイスから、場所を問わず、シェアしてアクセスできるようにしたい。
音声、動画、画像、テキスト、PDF、インスタントメッセージ、CRMファイル
10-100+GB
石油・エネルギー
遠隔地の3D地震探査データを、グローバルHPCセンターに安全に転送し、処理、分析、パートナーへの配布を実現したい。
地震データ、センサー&ログデータ
< 20 TB/month
メディア・
エンターテインメント
コンピュータで作成した大容量ファイルを、遠隔地の撮影現場から、統合と編集を行う制作オフィスへ国境を越えて転送したい。
動画、音声、画像
10-100+GB
これまで対応が難しかった様々な通信高速化に対応​​​​​​​
HDTは、優れたパフォーマンスとこれらメリットにより、TCP/UDPプロトコルベースのエンタープライズ・アプリケーションを高速化します。