Dynamic Web Acceleration ‍
Maximize interaction experience with our web accelerator: real-time feedback is a no-brainer
Efficiently and securely deliver dynamic and personalized content to users across the globe.
With the explosion of social media, eCommerce, and hyper-personalized websites, more and more content delivered is generated in real-time. CDNetworks' Dynamic Web Acceleration speeds up the delivery of those dynamic contents, which cannot be cached closer to end-users.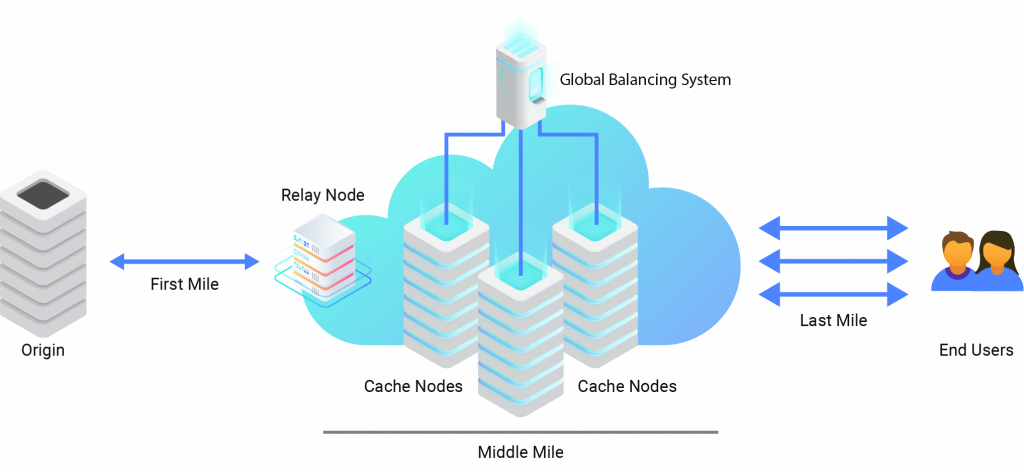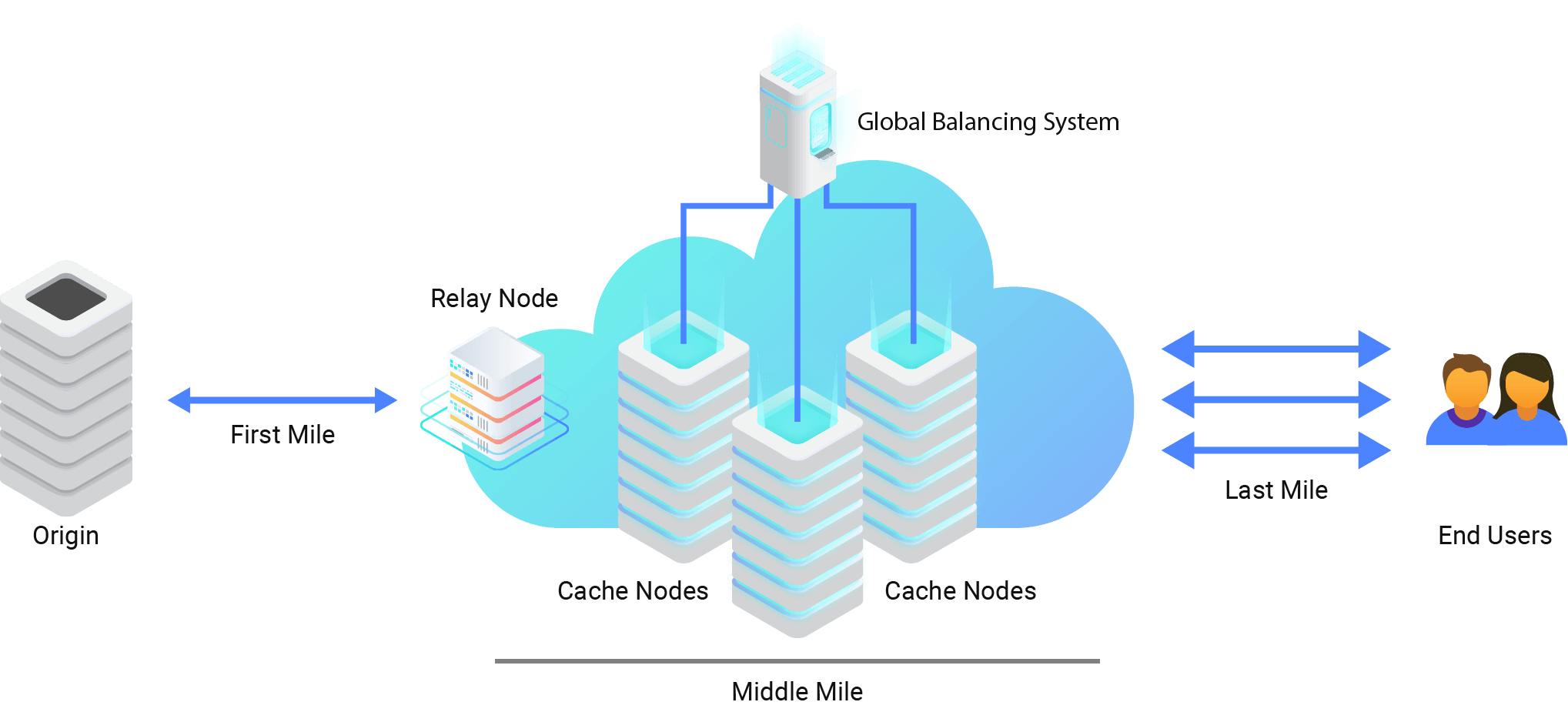 What Is Web Acceleration?
Web acceleration relates to the transfer of content between origin web servers and client browsers.
The image above is a generic diagram showing how a content delivery network works. The image shows how a CDN is able to fulfil the content from the customer's 'Origin server' with globally distributed edge servers serving the content with web application layer optimization technology to the end-users with highly available and better performance.

Dynamic web acceleration is able to improve website performance through the caching and compression of static content as well as other techniques that can offload web servers, allowing them to handle more client requests and reducing bandwidth in the process.

How Can Web Acceleration Improve User Experience?
With the amount of time people are now spending online continuing to increase, user experience whilst browsing, shopping and streaming online is of paramount importance.

CDNetworks' Dynamic Web Acceleration solution can help to meet these high expectations, find out how below:
Product Highlights