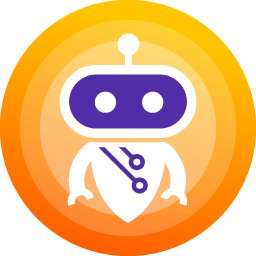 優れた検証機能により悪性Botによるアクセスを効果的に防御します。
Bot Shield is a cloud-based comprehensive bot management solution that keeps bots from hijacking your web assets. Bot Shield enables you to easily distinguish between legitimate human traffic and bot traffic, and then again between good bots and malicious ones. It is designed to protect against automated attacks, threats, and fraud and avoid abuse of resources by eliminating malicious bots effectively, all without disrupting the user experience of legitimate human users.
Eliminate Bad Bots
Strengthen security by identifying/eliminating bad bots
Fight Fraud & Abuse
Protect digital assets by validating legitimate end-user behaviors
Prioritize Traffic
正常トラフィックを優先し、
正常ユーザへよりよいユーザ体験を提供する
CDNetworksのボットシールドは、複雑な設定をしなくても悪意のあるボットのブロックを始める事ができます。 バックエンド側で設定するだけで、ボットシールドは悪意のあるボット攻撃を防ぎ、正常なボットによる通信は許可します。 様々な機能を有するボットシールドはボット管理を容易にし、ビジネスの成長に集中する事に寄与します。
ボットシールドは、視覚化されたレポートを通じて特定されたボットトラフィックをリアルタイムで確認でき、ビジネスのセキュリティに関するリアルタイムでの洞察を得ることを可能とし、セキュリティO&Mがセキュリティベースの決定を行うのを容易にします。 ボットシールドのダッシュボードでは、ボットタイプ、アタックマップ、攻撃された上位のURL、ボットIPリストなどを確認できます。
ボットシールドは、脅威ライブラリと優れたボットライブラリを統合したインテリジェンスライブラリを提供することにより、ボット認識の効率を最大化します。 脅威ライブラリは、イベント駆動型ライブラリとして機能し、ビッグデータ分析に基づいて攻撃を事前に検出して被害を軽減するのに役立ちます。 同時に、ボットシールドは逆引きDNSソリューションを利用して、正常なボットを識別し、それらに適したボットライブラリを作成します。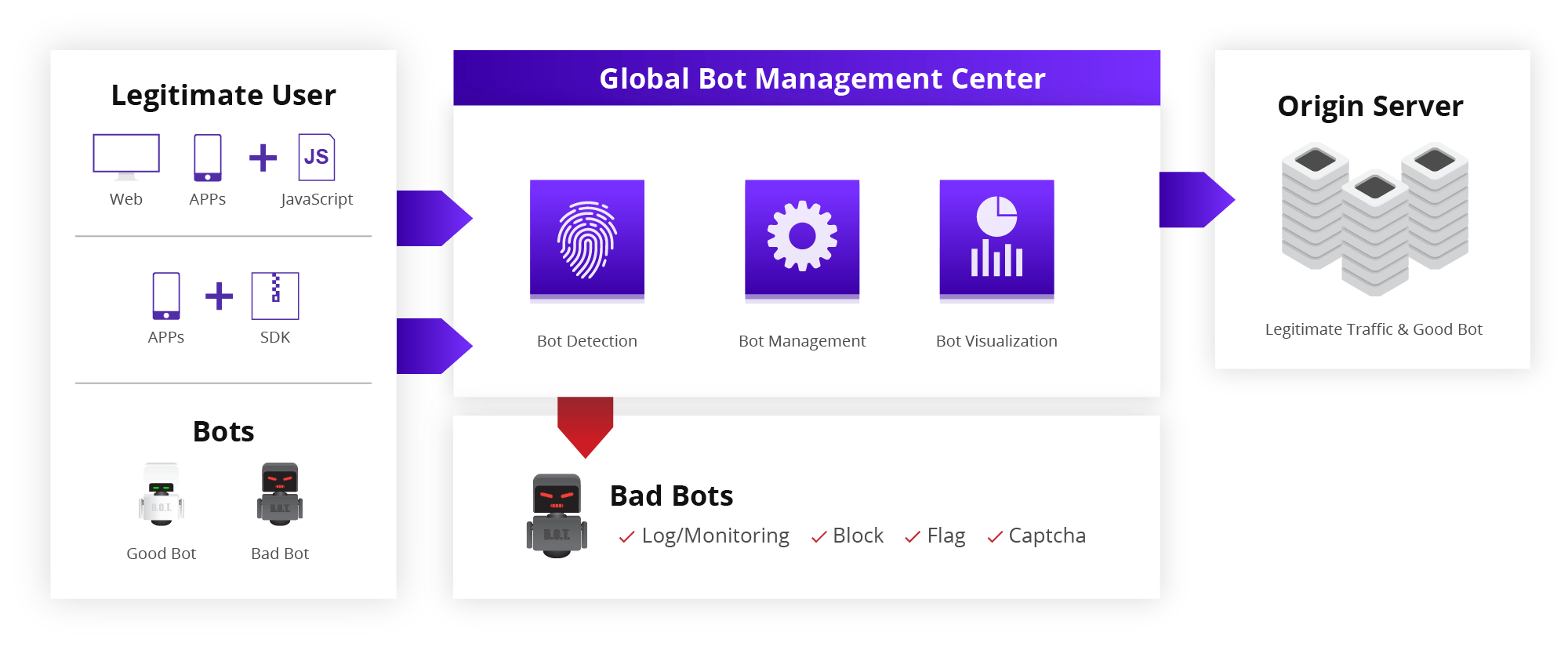 ボットシールドは、クラウドベースのソリューションとしてCDNetworksの分散型Points-of-Presence(PoP)に導入されています。 ボットシールドは、複数のテクノロジーを使用してボット攻撃を識別およびブロックします。 ブラウザ検出と人間行動センサーを使用してセッション全体を監視し、非表示と表示の両方のチャレンジ/レスポンステーマを適用して、疑わしいトラフィックをブロックし、誤検知を減らしユーザーエクスペリエンスを守ります。
Customized rate limits based on IP addresses, URIs, HTTP headers and other parameters and combinations, and set the triggered action and severity level. Use a comprehensive list of good bots to avoid disruption to indexing and monitoring services, and define additional good bots as needed. All events and triggered actions are logged. You can download logs or explore them with an intuitive analysis tool to investigate and correlate attack events.