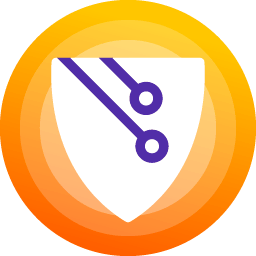 Application Shield(DDoS防护及Web应用防火墙)
Application Shield is a cloud-based web service protection solution that integrates Web Application Firewall (WAF), DDoS protection, and CDN acceleration. Based on CDNetworks' central cloud defense engine, it is constantly learning and protecting your web applications from new malicious actors and attack vectors, keeping your business safe and available.
Multi-Layered Protection
Covering all threat types, such as L3/4 and L7 DDoS attacks, OWASP top 10, application-specific vulnerabilities, and more.
可视化控制面板
Display application-layer attack information and intercept attacks in real-time for both DDoS attacks and Web application attacks.
Quick Deployment and Easy Management
Enable Application Shield service quickly base on CDN service and take control of your security customized rules, signatures, access control and rate limiting. Combining with the WAF rule template, you can also improve management efficiency easily.
功能齐全,可以灵活地进行WAF管理,
WAF控制面板
1000+ Threat Patterns
可配置访问控制
可配置限速策略
自定义规则
日志和事件调查工具
通过智能后端监控、检测和阻止不良行为,保护应用程序免受新威胁。 当发现零日漏洞时,Application Shield 会将"高效补丁"-即WAF规则同步发送至整个平台,形成"全网同步"防护体系,快速解决零日漏洞。
CDNetworks Application Shield can display application-layer attack information (such as attack trending data, attack details, attack type, and source of attack) and intercept attacks in real-time for both DDoS attacks and Web application attacks. You can get an immediate and intuitive picture of your security status by viewing attack trends on the real-time dashboard, filter by domains, attack types, dates, and other parameters.
Application Shield is a cloud-based WAF and DDoS protection solution, deployed on CDNetworks global Points-of Presence (PoPs) to detect and defend against web attacks in real-time. This happens at the edge of the network, far before the attack can hit, manipulate or overwhelm the customers' data centers and origin servers. CDNetworks' huge infrastructure also deflects DDoS attacks, keeping them away from smaller, more vulnerable networks. 
随着客户对平台的使用,收集到的数据将会回传到 CDNetworks 的大数据系统,该系统由 AI 提供支持,近乎实时地生成新的防御策略。 然后将这些策略立即分发给所有节点,从而使整个防御基础设施更加有效。